Our TV Channel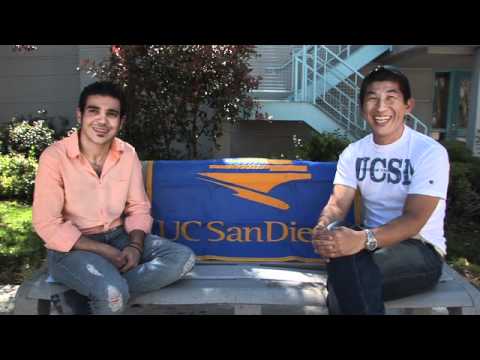 UC San Diego English Language Institute
The University of California, San Diego is ranked as one of the top universities in the U.S. In keeping with UC San Diego's strong academic reputation, UC San Diego Extension International Programs offer the finest English language, university credit, & professional certificate programs in the U.S. UC San Diego Extension International Programs and the English Language Institute are located right on campus. Its teachers are experts with master's degrees and many teaching specialties. Students have access to university resources such as native-speaker conversation leaders, computer labs, libraries, and a wide variety of core and elective classes. Our highly experienced staff organize recreational activities, provide information about housing options on or near campus, advise students about their study and career objectives, and provide expert advice on immigration and visa issues. Most students in UC San Diego Extension International Programs are preparing for academic degree programs in the U.S. or elsewhere, or they are taking university credit-bearing courses with the American students or they are taking English language courses for transfer credit back to their home institutions. For more information about our programs please visit us at www.ip.extension.ucsd.edu or email us at ipinfo@ucsd.edu.
Quick Facts
School Overview
Institution Type:
Public
School size:
0
International student service office:
Yes
Study Abroad Department:
No
Top Programs:
Theater, Drama, Performing Arts, Dance, Sociology, Social Sciences, Psychology, Project Management, Political Science, Politics, Physics, Marine Sciences, Internship Programs, International Studies, International Relations, History, Health Sciences, Geology, Environmental Studies, Environmental Sciences (Marine, Atmospheric, Meterology), English as a Second Language, Engineering, Economics, Computer Science, Chemistry, Biotechnology, Biomedical Sciences, Biology, Biochemistry, Anthropology
Top Degrees:
Doctoral's, Master's, Bachelor's
Academic Calendar:
Accredited:
Yes
Programs in English:
Yes
Housing options:
Yes
More School Facts
What University of California San Diego Extension International Programs is all about
It is our mission to provide programs of the highest quality, in which people can learn to their full potential, develop a deeper understanding of the United States, and always receive courteous and knowledgeable services.
Translate this
Associations we are a member of
United States of America AAIEP - American Association of Intensive English Programs
United States of America CEA - Commission on English Language Program Accreditation (CEA)
United States of America UCIEP - University and College Intensive English Programs