My Videos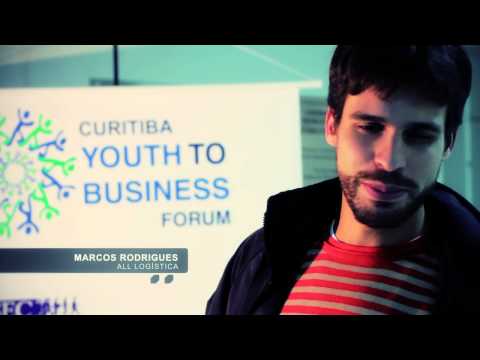 Curitiba Youth to Business Forum
O Youth to Business é uma estratégia global da AIESEC para ativar a liderança responsável e empreendedora de nossos jovens, conectando com empresas referência no mercado e de grandes líderes, numa discussão sobre temas relevantes. No formato de tópico, painel e workshops, o primeiro Y2B de Curitiba aconteceu no dia 23 de Junho, reunindo 300 jovens e mais de 20 organizações parceiras. É a oportunidade de os jovens conhecerem novas empresas, saber o que elas pensam e ficar por dentro de oportunidades de emprego, estágio e programas de trainee!
General Information
Agency name: AIESEC em Curitiba
Agency director name: Luis Kruger
Head office address: Av. Prof. L. Meissner, 632, Jardim Botânico
Head office city: Curitiba
Head office region: Paraná
Head office country: Brazil
Head office postal code: 80210-170
Foundation year: 1985
Agency accredited with: Não há.

Other Services Offered to students
Internship abroad
Work Abroad