What is a Virtual Fair?
EDUvirtualEXPO is a study abroad fair featuring the top universities and schools from around the world. Virtual fairs work just like in-person fairs where exhibiting schools have booths that you can visit, get detailed information and even chat live, directly with school representatives!
Get information about:
Academic Programs
Scholarships
Costs
Accommodations
Work study
Visas and a lot more!
Chat LIVE
Download brochures
Watch videos and see photos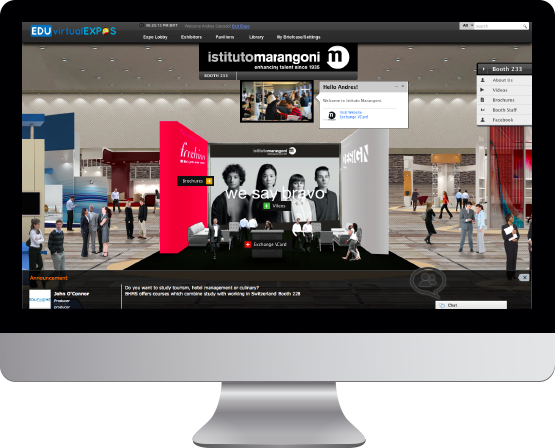 More than 80 schools and universities from all over the world: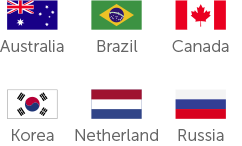 Find lots of great programs including:
Language courses
Undergraduate
Postgraduate
MBA
Master's and PhD
Colleges
Extension
Vocational
Look what other students said...
Leticia, Brazil

"I was impressed!!! It was much better than I expected. People were friendly and provided excellent advice.

It really helped me a lot. I recommend this Virtual Fair to all students considering studying abroad one day."

Fern, Thailand

"Once I heard about it, I really wanted to attend. It is really creative! I feel more interested in looking around without having to be away from the computer! People are very enthusiastic about helping and answering question even though they may not be directly related to studying abroad. I hope these virtual fairs happen is open more often."
View these sample event photos
Organizer

The largest Education fairs organization in the world. We organize more than 70 days of live Education Fairs per year.
Government Agencies that attend our events frequently